Thursday, March 11, 2004
Going Straight to iHell
It Really Is
true when they tell you that the iPod changes lives.
Strangely, the soundtrack to these commercials still features that Jet song.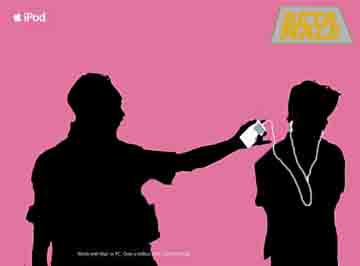 If my Photoshop skills were better, you'd see one of these taken from the Paris Hilton video. Anyone up to the challenge? I'll post any good variations on this theme that I see.
[iGod courtesy of
empty-handed
via
TMFTML
and
two-twenty
]
[iNam courtesy of Betamale via
boingboing
]